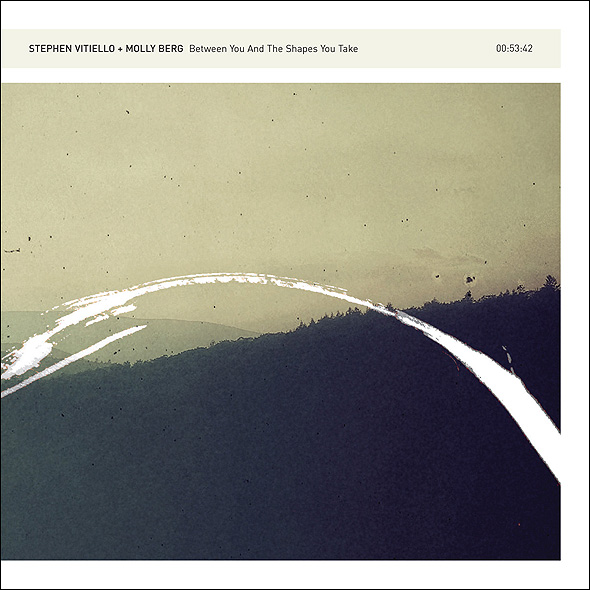 Title: Between you and the shapes yuo take
Authors: Stephen Vitiello, Molly Berg
Year: 2013
Tracks: 10
Duration: 00:53.42
Label: 12k
Vote: 6/10
Between you and the shapes you take is the second album released by Stephen Vitiello in collaboration with Molly Berg, after four years from the previous work.
Stephen Vitiello is certainly a collaboration man, after realizing many album with various important musical personalities and video artists. Among them we must mentioning at least Nam June Paik, Pauline Oliveros, Scanner,  Ryuichi Sakamoto and many more.
Between the collaborations of Stephen Vitiello there is also Molly Berg, with which composed The Gorilla Variations, in 2009, and in 2011 the Moss project, realized together with Olivia Block and Steve Roden.
Gorilla Variations is an important reference for this last album, with which has a common feature: both based on an improvised compositional approach, completed with a studio editing of the sonic material.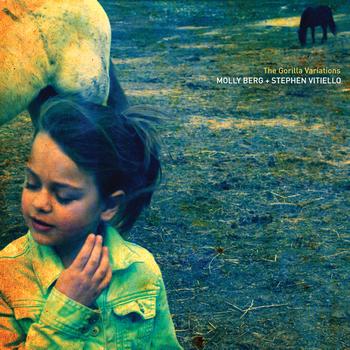 However, their differences are more interesting: Between you is more appreciated for his mature developing, with a best musical cohesion, more blended sound, and better processed, a work that certainly takes advantage by the previous experience, probably limited by an unripe collaboration.
The musical cohesion is a very important feature, for me. In particular for the improvised compositional approach adopted to composing this album, wherein the polistrumentist Molly Berg, singer, guitarist and clarinetist, composes the melodic lines on the background sounds realized by Vitiello, and characterized by his main features: expanses sounds, slow time, and a general relaxed ambient.
Between you and the shapes you take globally is a pleasing album, flowing smoothly, realizing comfortable soundscapes, but nothing more; because suffers of repetitiveness, even more in compared with the 2009 album, and some tracks sound not successful, with good intentions but with results less interesting.
Little engaging are the first two tracks: From Here and Back Again, so similar among them; almost indistinguishable. However Back Again has a more strong temper, so it is more interesting of the previous track. Both have the main features of this album: voice and guitar of Molly Berg over the Vitiello's textures.
Radio Flyby is appreciated for his more sophisticated sound overlap, and a melodic line realized by the guitar. But more interesting is Voice L-, one of the finest tracks of this album. This song has a very simple form, is a pop song based on a melody for mute voice.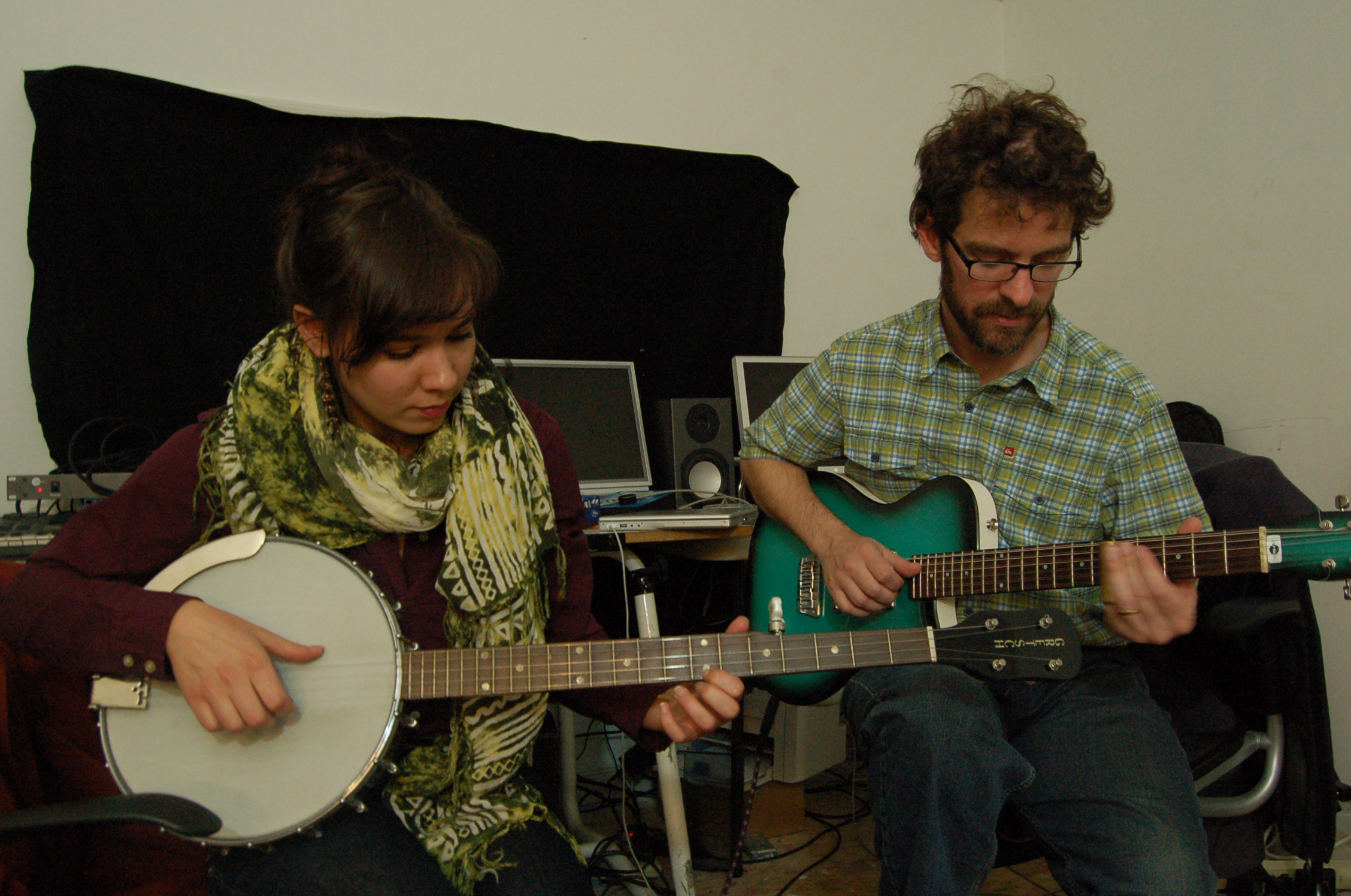 The solo voice of Voice L- is followed by Five (Was 5), where guitar and clarinet, both performed by Molly Berg, interacting within a more dramatic mood. Very similar is the next track Recap (with Violin) with the same sonorities, but adding the violin of Hahn Rowe, of the Hugo Largo band. Recap is good linked even to the next track Baritone Final, based on a simple guitar riff, to muffle the overall tones.

Sounds more complex and interesting the next track, titled Clarinet Assembly, wherein the first bars show a strong character and very different sonorities. Is of interest the more complex overlapping sound, until reaching an elegant climax with the entrance of the clarinet [2:20], before spin out at 3:40. This is a very interesting track, even if  the final is not interesting as the previous minutes [by 5:00].
Easy Travel recovers tones and sounds of the first tracks, based on the guitar and high sounds frequency  that sustain alongside the clarinet and destabilize the relaxing clima of the album.
The final  Another End is a pleasant surprise, with many dissonances that impose a great energy within a controlled sounds overlapping, recalling all the sound sources used through the entire album. Open sonorities lacerate the gloom of this album, and they seem to dissolve in an intense white, before going off in a silent gray.