Title: Aïs, Gendy3, Taurhiphanie, Thalleïn
Author: Iannis Xenakis
Label: Neuma Records
Year: 1994
Tracks: 4
Duration: 1:03.08
In 1990 the University of California, San Diego, organized a monographic week dedicated to Greek composer Iannis Xenakis, an event sponsored by the local Music Department.
The entire manifestation, which took place between April 3 to 9, raised a great interest, thanks to presence of Xenakis as composer-in-residence, allowing him to organize concerts, lectures and seminars.
The Xenakis Festival, as titled the global event, gave the opportunity to listen many musical works composed by the Greek composer, with traditional instruments and electronic also. We can mention at least Mikka (1971) and Mikka S (1976) for violin, Thalleïn (1984) for 14 instruments, the electronic work Mycenes Alpha (1978) and Pour Maurice (1982) for piano and baritone. Then N'Shima (1975), La Legende D'Eer (1977/78) and many others.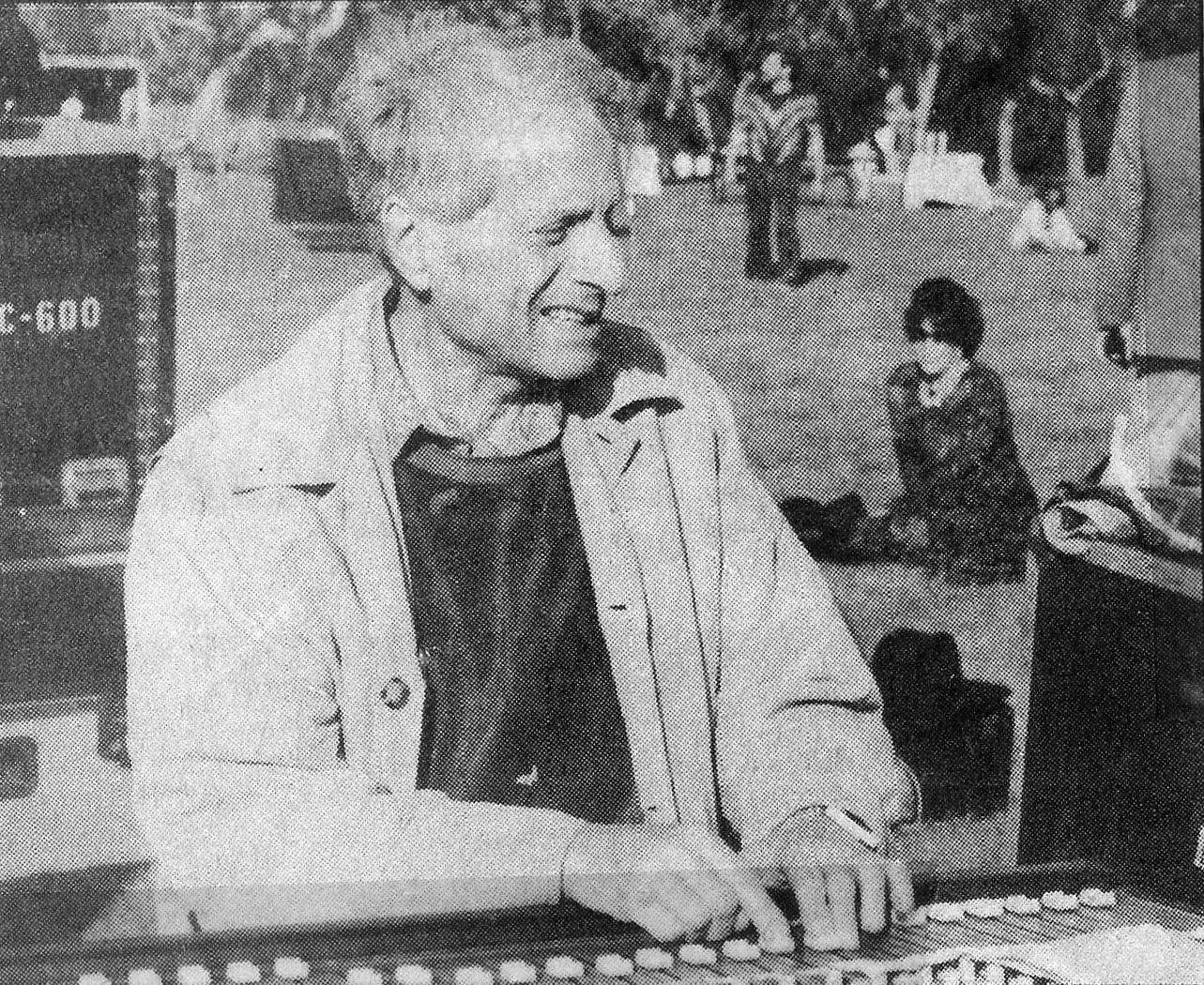 Why does are the Xenakis Festival and this Neuma Cd edition linked together? Because the latter, some years later, will collect two compositions for traditional instruments, performed by local musicians, as Thalleïn and Aïs (1980). The first performed by the La Jolla Symphony Orchestra direct by Thomas Nee; the second performed by the Sonor Ensemble direct with Rand Steiger as conductor.
I don't want spend time for these works – what's more not good performance – but to the others two presented with this record: Gendy3 (1991) and Taurhiphanie (1987-88), both for computer-generated sounds.
Gendy3 is the most significant work, and one of the last composed  according to the stochastic procedure presented by Xenakis in his book Formalized Music. The most interesting feature of this composition is the application of a stochastic method to compose sounds but to realize the overall structure too. The global structure is formed by many sound levels, distinguished for timbres qualities and the continuing alternation of silences and sonorizations.
This work shocked me for the sensation to be at center of many sound sources, all emitting towards an hypothetical centre; so, the final sensation is not of a vertical superimposition of sound levels but a juxtaposition of sound fields.
For the digital realization of this work, Xenakis programmed a Basic-language software named GENDY3, acronym of GENeration DYnamic. Sounds are obtained with an algorithm called dynamic stochastic synthesis. The latter was programmed in conformity to a particular stochastic process, whereas volumes and time-variations of sound levels was programmed according to others processes.
Gendy3 was realized at CEMAMu in Paris, and premiered at Rencontres Internationales de Musique Contemporaine in Metz.
http://www.youtube.com/watch?v=3rrCNzcSh2Y&list=PLC8A18500A8464642
Shortly older is the next sounds computer-generated work, Taurhiphanie, realized first in 1987, then revised and completed in 1988 as final version at CEMAMu. The most interesting feature of this work, as reported in the liner notes, is the particular artistic path that formed it.
In 1987, the organizer of the Festival de Radio France in Montpellier, commissioned  to Xenakis a new work for the inaugural event inside the ancient roman theatre in Arles, dedicated by Romans to bulls fight. So, the Greek composer realized a work made up of three sound groups: synthesized sounds with studio equipments, real-time synthesized sounds and concrete sounds processed in real-time. Is quite interesting that for the concrete sounds Xenakis was inspired by the ancient function of the roman theatre; so he recorded bulls bellow, by which the name taurhiphanie remind us the ancient words taurus and epiphanīa.
All sounds were synthesized with the UPIC system (Unité Polyagogique Informatique du CEMAMu). The 1988 final version was a two-channel reduction.
Unfortunately, this work is as boring as interesting in his sound conceptualization. This is true at least for the two-channel version. The multimedia project of 1987, I don't know as it is; those years I listened yet music for children.