JamBandit is a musical app for iOS device, developed by David Cope of the Univeristy of California. JamBandit continuing the heritage of the software EMI.
JamBandit isn't the more sophisticated musical app available in the App Store, but certainly it is a clever pastime.
The basic idea of JamBandit is to turn anyone in a good musician, realizing a old fascinating dream of David Cope: make available the music composition to anyone; no less of those with specific music skills.
Users can perform a sort of real jam sessions, direct on their tablet or smart phone. Thanks to the app, they can play a music arrangement, a Bach prelude, for example, and perform with fingers their own part.
If you don't know what is a score, no problem. JamBandit was designed to return always tuned melodies and perfectly synchronized.
As I affirmed, JamBandit is a musical game to be used even for teaching purposes involving preschoolers. They can appreciate certainly a music activity with a tactile approach, so many important in that years.
A musical game but not only. We must remember that JamBandit is a project based on previous researches, more sophisticated. Its origins, in fact, can be traced in EMI and Emily Howell. What do these words mean? EMI is an acronym of Experiments in Musical Intelligence, it is an interactive software designed by David Cope in 1984. It was realized for composing music.
Emily Howell, twenty years later, reaps the benefits of the previous experience, developing those results in a more ambitious project. The girl name, deliberately confusing the real sexual orientation., because Emily Howell, truly, is the name of a software, able to learning music and compose his own pieces to be performed by human musicians; like the approach of Lejaren Hiller for the Illiac Suite. There a news more interesting about this project. In the previous years two album have been published, a collection of various songs realized with this particular software: in 2010 From Darkness, Light, eleven tracks performed by Erika Arul, Mary Jane Cope, David Cope and the Ensemble Parallèle (you can listen it on Spotify, writing Emily Howell in the search module!).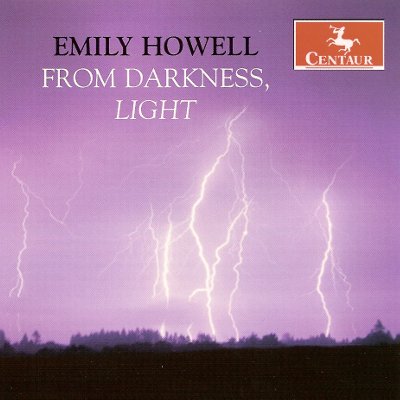 In 2012 was published a new album titled Breathless, with songs composed between 2009 and 2010.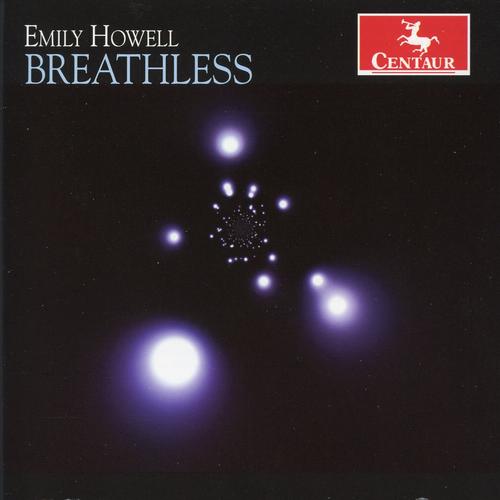 But how does JamBandit work?  Very simply. You have to choose first a backing track from library, selecting it among many musical genres. After you can choose the instrument: a violin for a classical arrangement, for example, or a saxophone for a jazz performance, otherwise a guitar for a genuine rock song, as you like.
After you have choice, the performance starts! With your fingers selects notes on touch screen and leaves to the system the intonation control, so you can focus the instrument, that can be change over the live jam session.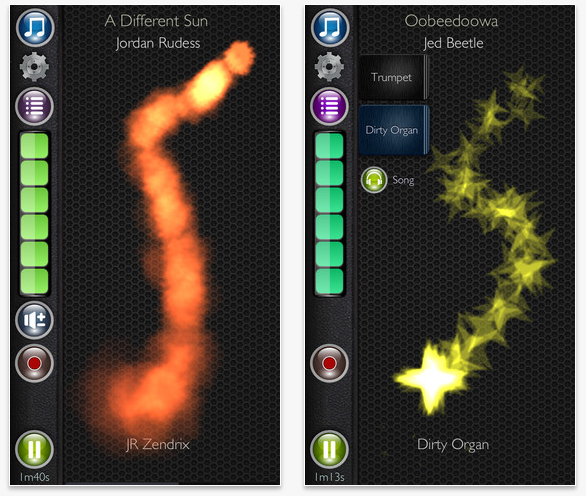 We don't forget that JamBandit allow recording all jam session, so we can share on facebook our performance, listen in in every moment or we can edit that of others.
David Cope realized a fun and intuitive application, certainly a game but , for me, more interesting of a simply balls shooter. Furthermore, as I've mentioned early, David Cope is a person with a long experience in the technology application for musical goals, and he is first a composer and a contemporary music studious. We must remember at least some publications as Virtual Music, Computers and Musical Style and the most notable New Directions in Music, now at seventh edition.
Before closing, I leave you some links. First the official site of JamBandit, then the JamBandit page on Apple store …by the way, I was forgetting that JamBandit is free available but there is a payment version with many unlocked features.
Point out the Facebook page and the Twitter profile.
There is even an interesting paper titled Experiments in Music Intelligence, that Cope has wrote to present EMI at the International Computer Music Conference in 1987
Finally, sharing another video presentation of JamBandit with Jordan Rudess of the Dream Theater as  testimonial: